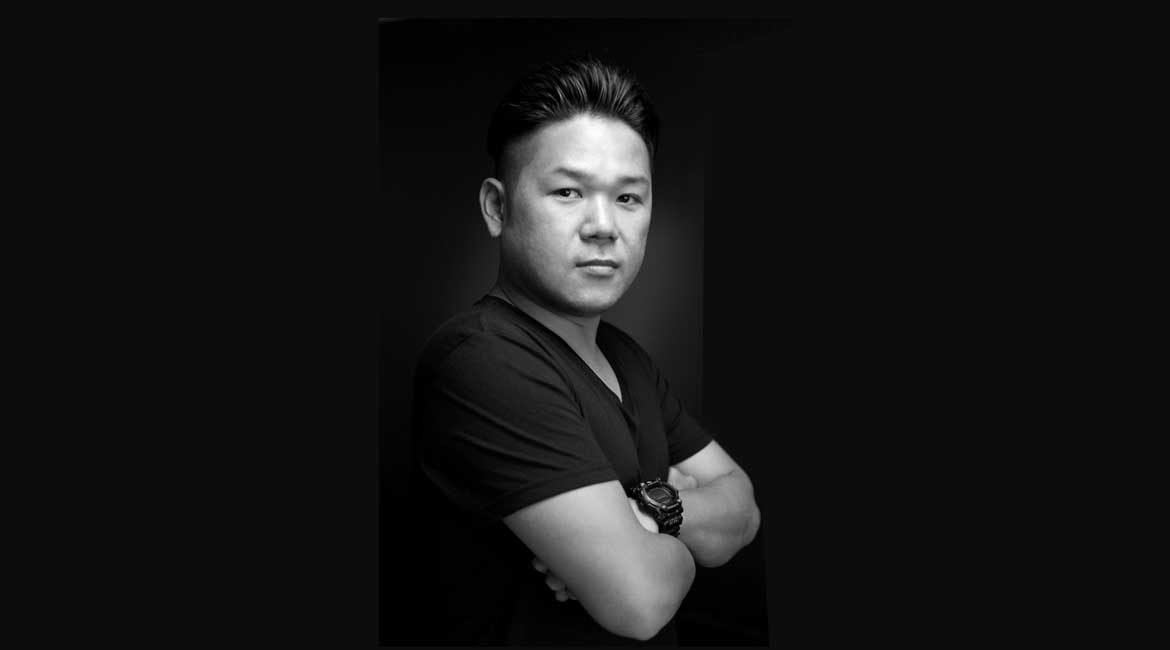 Nov
06
Introducing our very first Artist Ambassador: Eday
November 6, 2018
0 Comment(s)
We're proud to introduce our very first E7 Artist Ambassador, Eday a.k.a Edy Ng! Eday is probably no stranger to many of you, having been in the Gunpla scene for more than 14 years. His numerous Gunpla awards include the Dengenki Champion (Hong Kong), as well as World Champion in the GBWC 2012. Since then, Eday has been featured in both local and overseas Gunpla events, including workshops, as a guest speaker, Gunpla competition judge, and even in hobby magazines and TV programs. Eday is also a brand ambassador for the Reebok X Gundam limited edition range. His recent Gunpla work (Zeta Colossus) is currently on display at Gundam Base Tokyo, Japan.
In this exclusive interview with Eday, we learn more about his introduction to Gunpla, and the inspiration behind his award-winning works.
=================================================================================
1. Tell us about yourself and how you got into Gunpla?
My name is Eday a.k.a Edy Ng, originally from Pontianak, West Borneo, Indonesia. Before settling down in Hong Kong, I used to stay in Singapore. I am working as a creative professional, but during my spare time, I'm a passionate art lover and I have several other hobbies such as model making (Gunpla), carpentry, home design, cooking and calligraphy. I believe that in order to stay creative, one has to learn and try out something different. Sometimes it's not about getting the result, but more about staying sharp and tuning into the spirit behind every hobby.
2. How were you introduced to it?
I started Gunpla in 2004. I guess it's safe to say that it was rather accidental. I was first and foremost an ardent collector of toys and action figures. One day, a friend gave me a model kit (Gundam PG Wing) as a birthday present. The funny part was, this friend of mine thought that model kit was the same as an action figure. I had no idea what to do with the model kit. It was kept aside for about a year, until I decided to build it.
First experience wasn't easy and it didn't help that there were a lot of parts that didn't fit in nicely. The quality was a bit crummy, I reckon. When I asked around, Ieventually learnt that it was called bootleg kit. Needless to say, that was my first and my last, haha..
3. What was your first kit?
PG 1/60 Wing Gundam (Bendi, from that birthday gift).
4. Which kit are you most proud of?
I'm always proud of every single work that I made. The most essential part of building the model kit is the process itself. There are always new things for me to learn!
5. Tell us about your inspiration behind your award-winning GBWC 2012 entry, "Project Gwen-Rezel FA+FW".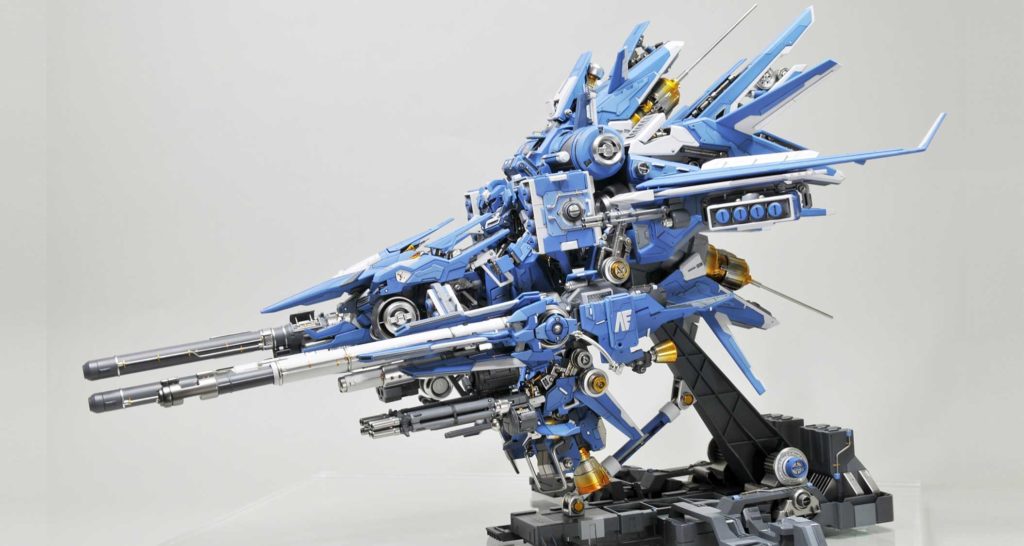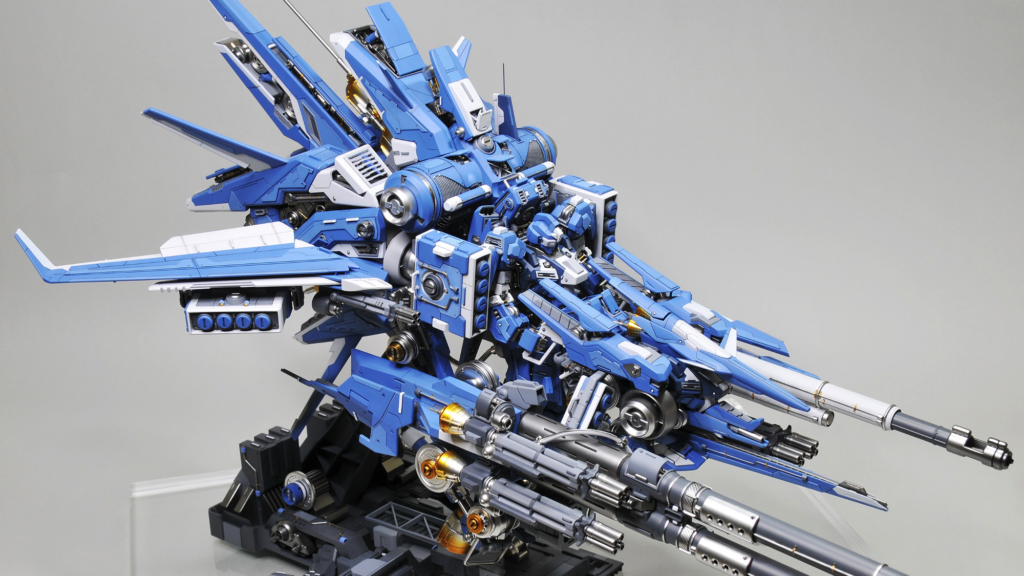 This  project took me 2 years to complete! There are few reasons why it was so long, but it was mainly due to the time I spent to explore the right design. I actually built a couple of model kits at the same time. I did this because I had plenty of ideas that sounded great in my head, hence I brought them into beings. By doing so, I could see what worked and what didn't. Building the actual prototypes took the longest time!
I call this leave-the-problem-and-the-need-to-reinvent approach. Instead of getting stuck in design problem and trying frantically to fix it (reinvent), I rebooted the whole project and started it from the scratch again. For the design of Project Gwen, the main idea was to design an aircraft in which Gundam Rezel would be the pilot of the aircraft armour. I spent six months painting the kit. The project was dedicated to my daughter, Liv Gwen, hence the name, Project Gwen.
6. Besides Gunpla, you've also recently released "Wood Soul", a book which promotes a way of living inspired by Nature. You were also featured as a guest speaker in Hong Kong on "The Art of Being Versatile". How do you think these diverse talents help you as a Gunpla builder?
When we talk about being creative in both creation and design, it's very important for us keep the new ideas coming. Ideally, it should be a never ending process. In order to have that happening, we actually need to look into different categories of hobbies and interests. We can't just rely on apple to apple benchmark, if you know what I mean. Looking at things from a different angle or think out of the box is crucial. I can safely say that my Gunpla hobby gave a lot of creative inspirations into my "Wood Soul" project in terms of the skillset and design. On the other hand, while doing my wood projects and home design, I learnt some philosophy that I can actually bring it back to my gunplay hobby. Through this experience, I actually awoke my senses (sight, in particular) in terms of how the design/color/shape formula can have a significant impact on every creation I made. Having different hobbies also help me to be much more disciplined. Most importantly, it gave more colors in my life, apart from the daily routine and office work.
7. How long have you been using E7 Paints? How does it compare to other paints you've used?
I've been using E7 Paints for the last 2 years. The paint meets my expectation in terms of the result and quality. Well, I can say I am quite picky with the choice of paints. Since I don't use any top coat finish in my build, with some special ratio of thinner mixing and painting technic, E7 Paints also can help me to achieve the flat, semi gloss or gloss effects without having a top coat.
8. As an E7 Artist Ambassador, what are some things you'd like to share with fellow Gunpla enthusiasts?
Always see Gunpla as our canvas for creativity. When we talk about an idea, it can be anything and there's no right or wrong about it. It's all about what's the best way and what works for you. But when it comes to "bring it to life" in actual build,  it might take some design principles and thoughts on how to deliver the ideas, for example the color. In design world, there is a color theory and harmony study which help to guide us on creating a better combination or proportion of color. Apart from that, there is also shape study. By getting the right understanding of the shape study, we can shape our work into harmonised details. What I mentioned just now will require a long time and examples to explain, but those are some of the fundamental subjects that I will cover on my next gunpla/modeling book. Stay tuned.
Last but not least, of course we have to talk about technical skill. In order to achieve good result, technical skill is fundamental for us to deliver our creative idea and design into existence. However, I believe that today we have a lot of choices of useful tools that make the work much more easier. 3D printing is a good example. These sorts of tools may help or even replace us entirely in doing the technical part, but the creativity still pretty much depends on you. The sky is the limit.
=================================================================================
Look out for the second half of this interview for more exciting news about our E7 Artist Series!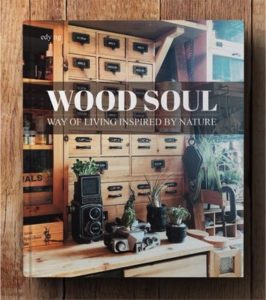 If you'd like to purchase Eday's book "Wood Soul", please visit www.ver-ed.com/product-page/book-wood-soul.